1)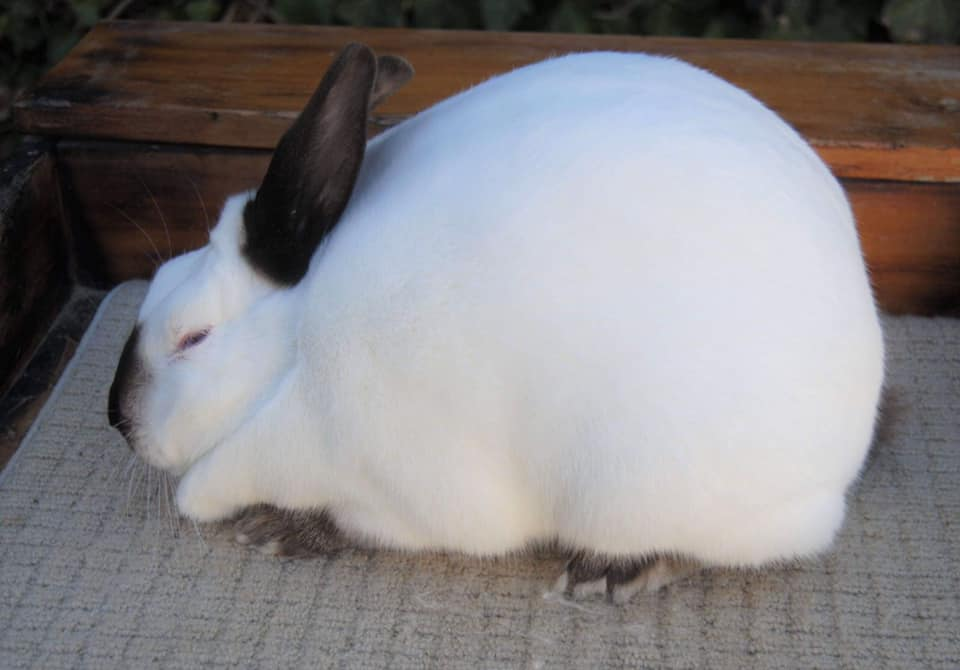 Information:
This Jr. Doe, LBR 43B donated by Bill Kimmel your CRSC director & many time youth promoter helping our youth produce many winning class rabbits. This Impressive doe sired by Donnell's R84 to Butler's RD117 & going back to Hoppers famous H45 & H190's sires will not only win many shows for you but produce years of Class winners.
A must owned young Doe!
2)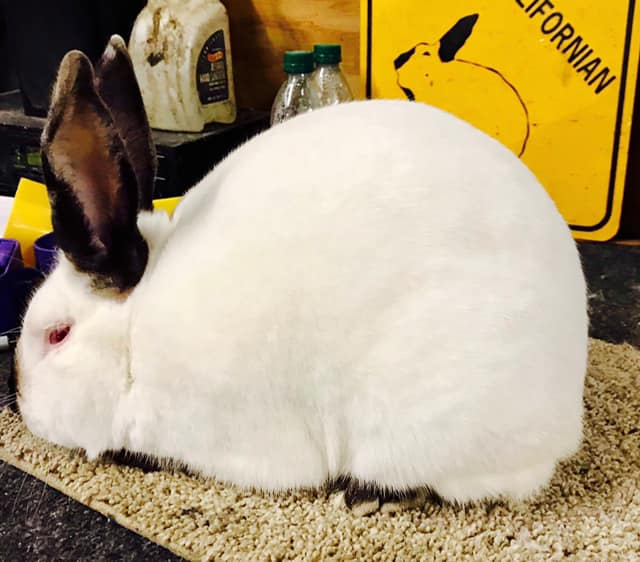 Information:
This 6/8 Buck M1576 donated by Don Mersiovsky, ARBA judge & many time winners of MP shows & Breed classes. This young massive buck goes back to Don's M1376 buck multiple time winner & also includes in his background the Famous Hopper H51 buck & sired by Donnell's ABQ. Your Massive Herd Sire re-builder!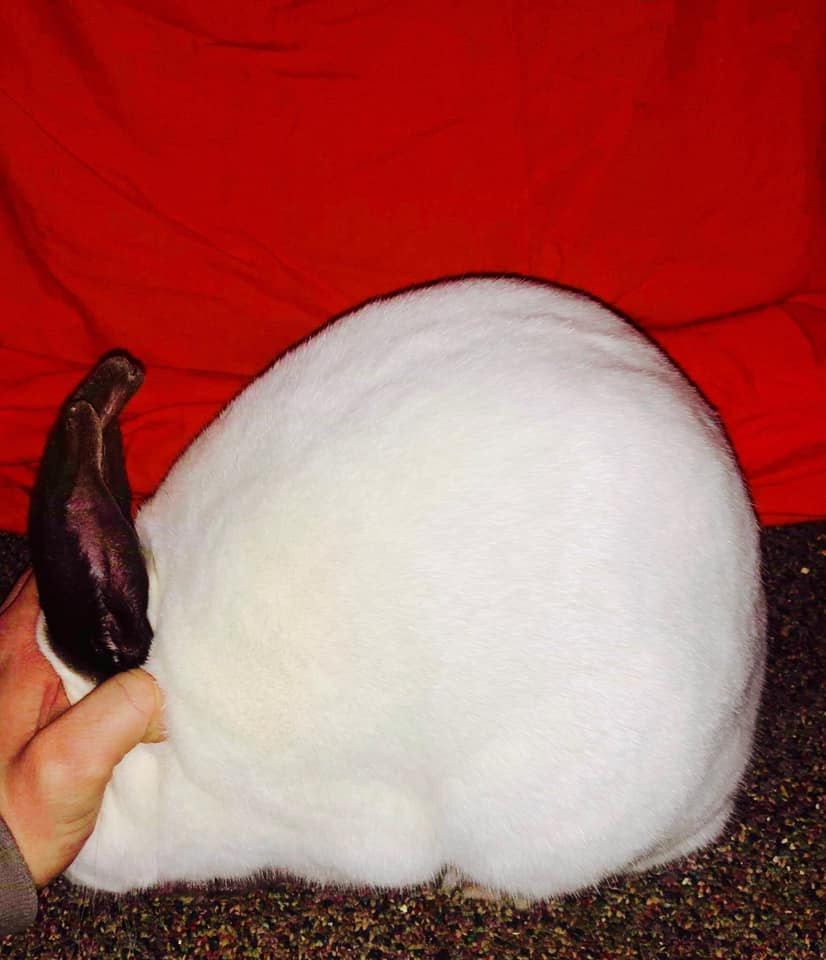 Information:
A 6/8 Buck J640T donated by Jerry Thayer a past All Cal Breeder of the year & many time youth promoter of scholarship rabbits. This massive buck is extremely deep and will take any Herd to a new level. His breeding represents the Harrisburg PA. BOS J304T and his dam is out of a Shumaker doe. Massiveness, depth & fur quality is what this buck has to offer. A complete Herd changer!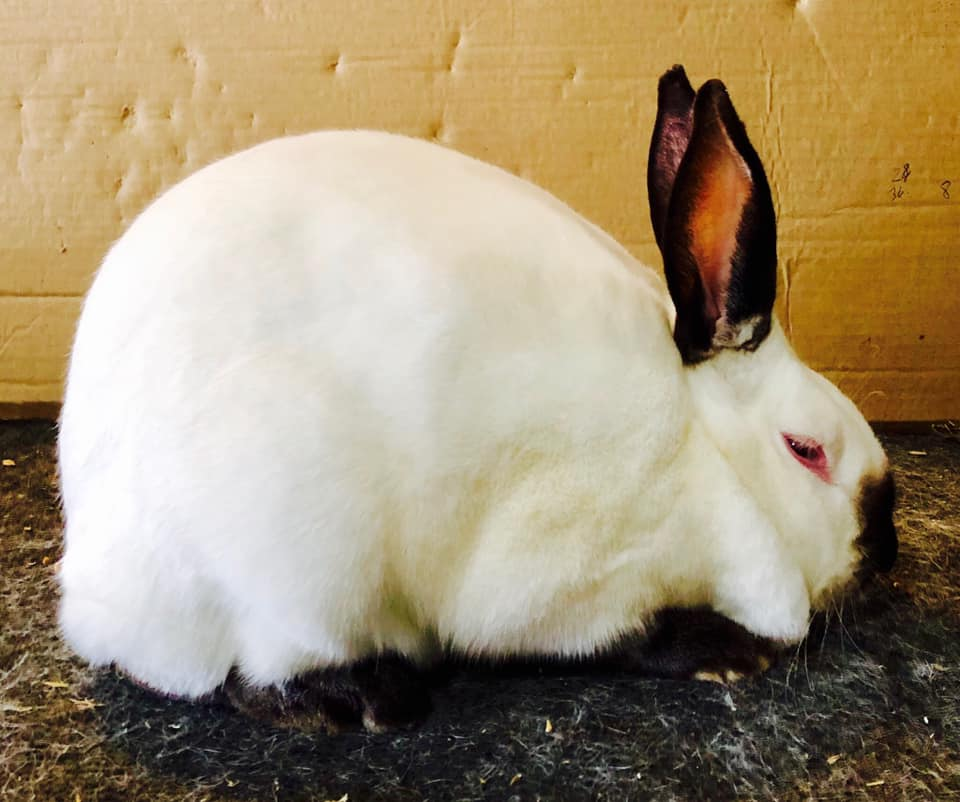 Information:
6/8 Doe, 9/11/18 Platt's DM2, donated by your CRSC Pres. Jason Platt. This very powerful doe is stacked with Platt breeding & goes back to Platt's Secret Weapon, the Colorado BOB all Cal Nat. show. , she also sports the Hopper H Bomb, Donnell RD208 a combination that is impossible to find. A never to be found again powerful genetic Doe. A Must Own!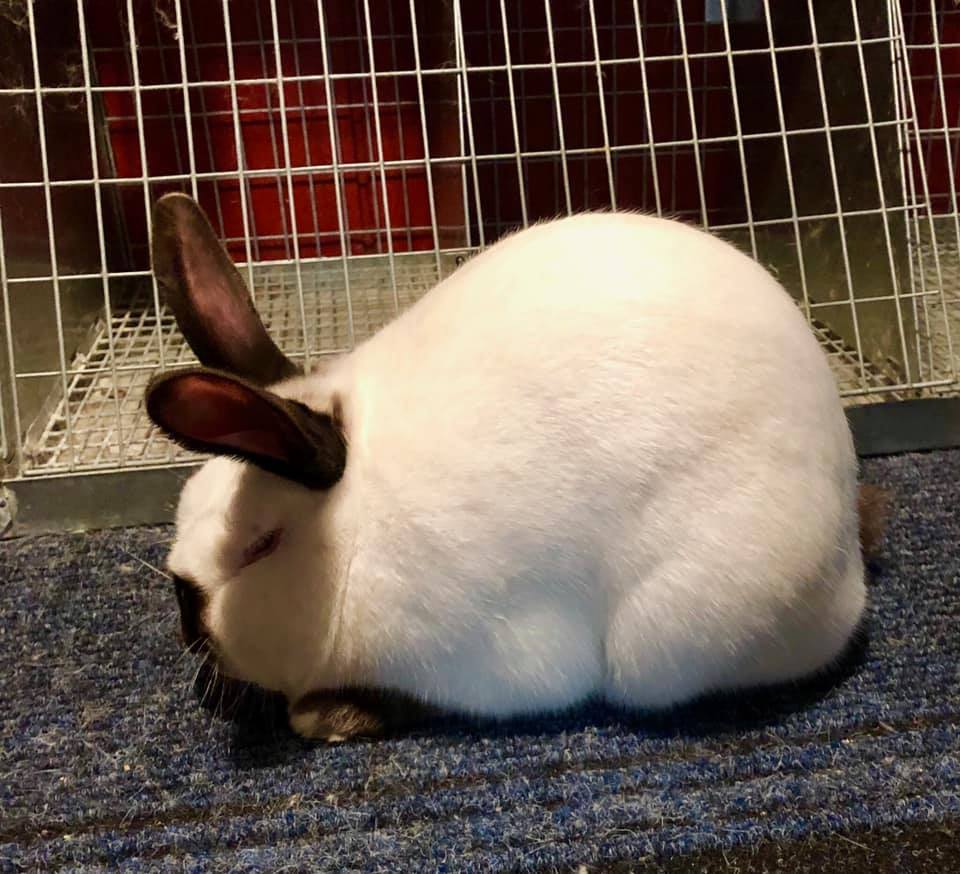 Information:
A Jr. Buck 10/11/2018 donated by Randy Shumaker your past ARBA Vice Pres., ARBA judge, Jonathan Herbert & The Tribble Family have given another high quality Buck. This Bucks depth & massiveness goes back to Hoppers No Fly Zone & Tribbles 1st. No Fly Zone sired the 2017's BOB's of both Cal National's & ARBA convention winners. Look no further then here for the Herd changer!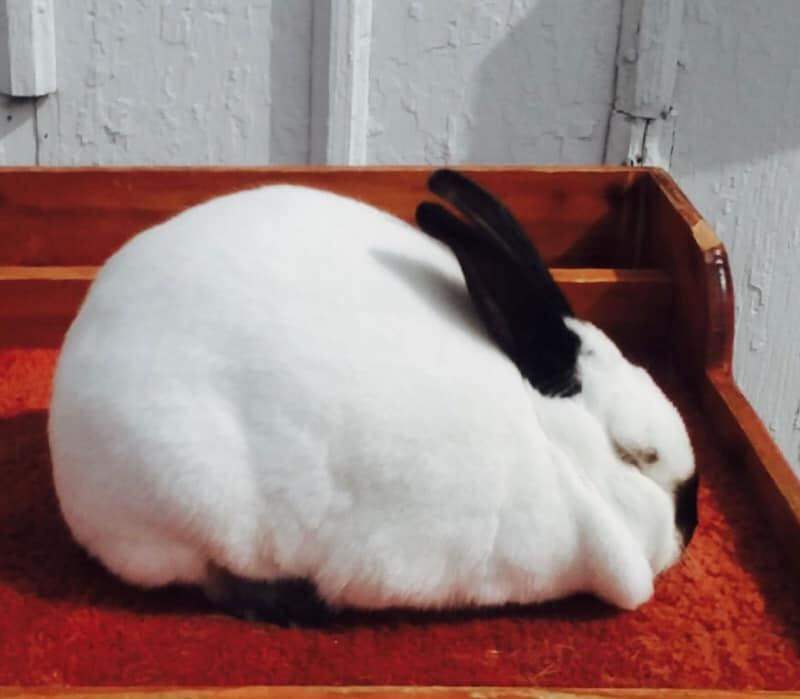 Information:
A SR. Doe X985 donated by Dave & Sara Klindt, your CRSC director & Man of the year. This powerful doe has current wins and they will offer the new owner option of having her bred. She goes back to many Klindt winners the famous Klindt Sire X565 & X503. As one can see, she's carrying on the winning ways. A must own winning producer!